| | | |
| --- | --- | --- |
| | Raise Puppies to be Companion and Therapy Dogs | |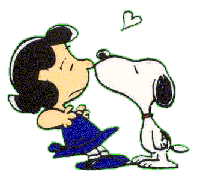 Queen Elizabeth Pocket Beagle Foundation
Get-A-Wag Club: Placing Emotional Support Puppies for Special Need Children and Adults
Are you looking for a way to help others but don't have time to go out and volunteer? You can do this in the comfort of your own home by raising puppies for the Get-A-Wag therapy puppy placement project. Many will be placed with children and adults having special needs. Others will go on to be companion pets or future parents themselves.
Do you have children? Then you will find this to be a great family bonding experience. Are you an empty-nester or single person? Then you will never come home to an empty house again! Enjoy the heart warming experience of working and playing with puppies. Expect to be rewarded when the new puppy owners have YOU to thank for their darling pups!
You will be a part of the Queen Elizabeth Pocket Beagle rare breed foundation. You will get training and support in how to care for and breed these unique toy breed dogs especially suited to be therapy dogs. And you will be connected to a friendly growing group of people who share your common interest in seeing the Queen Elizabeth Pocket Beagle into the future.
See what breeding dogs are available for FREE
Go here to: Join the Club
Email:therapypuppy@gmail.com